Posts Tagged 'Barnes and Noble gift card'
I conducted a giveaway recently for my newsletter subscribers only. I used Random.org to choose three winners for me from amongst 112 entries. Each winner will receive a $10 gift card from their choice of either Amazon or Barnes and Noble.  Here are the lucky winners.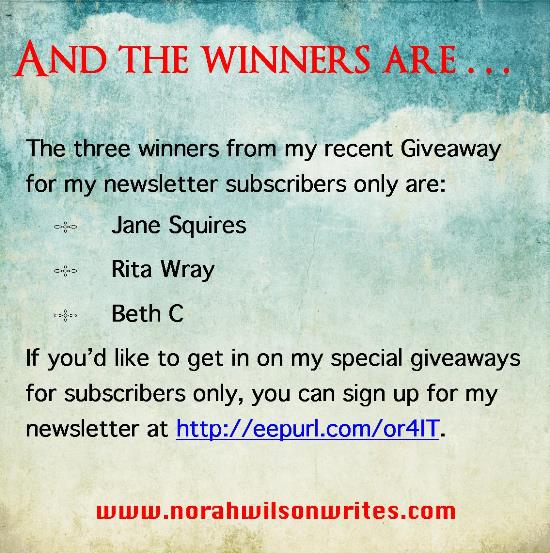 Jane, Rita and Beth, I will be in touch to ascertain your preference for the gift card.
To the rest of you, thank you for being loyal subscribers! I've got new books coming out soon, so you can count on my special giveaways, just for you.