Bio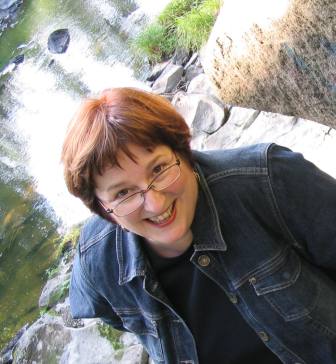 I was a very precocious reader – I was reading before I started school – and I've been reading ever since. As a tomboy, I loved reading action/adventure. Anyone remember the Bomba the Jungle Boy adventure series for boys? Okay, prolly not; they were written in the '20s and '30s. The Black Stallion books? No? Pity. They were great books. Then I went on to read every Alastair MacLean adventure story/thriller ever written. But eventually, I stumbled on romance and was hooked. With this backdrop, you can perhaps imagine how thrilled I was when romance began to branch out into romantic suspense and adventure. Woot! The best of both worlds.
But for all my love of books, I was well over thirty before it occurred to me to try to write one of those stories I loved so much. The result of that first attempt will never see the light of day, but it was the beginning of a decade-long apprenticeship. In 2001, I finaled in the Romance Writers of America's Golden Heart® contest for unpublished writers with a romantic suspense entry. Then I did it again in 2002 and 2003. Also in 2003, I won Dorchester Publishing's New Voice in Romance contest. The winning entry – LAUREN'S EYES – was published by Dorchester in 2004.
I continue to write contemporary romance, romantic suspense, and paranormal romance, but I've undertaken a number of other projects with a co-writer, Heather Doherty. Heather is published in literary fiction, and together we write the laugh-out-loud Dix Dodd Mysteries under the pseudonym N.L. Wilson. We also jointly write YA Paranormal.
I live in Fredericton, New Brunswick, Canada, with my husband, two adult kids, two dogs (Ruby and Neva) and two cats (Ruckus and Milo).