Posts Tagged 'Her Secret Desire'
Today I'm thrilled to welcome C.J. Archer as my guest for this edition of Workspace Wednesday. C.J. hails from Australia, and I met her when our paths crossed as fellow Montlake Romance authors. I really sat up and took notice when I saw her gorgeous covers for her Lord Hawkesbury's Players series of Elizabethan historical romances. Gorgeous, and so unique!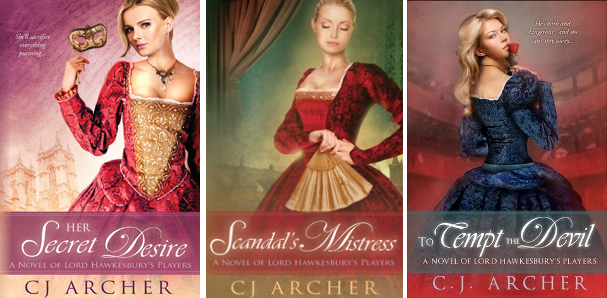 And her YA/new adult paranormal historical covers are pretty awesome too!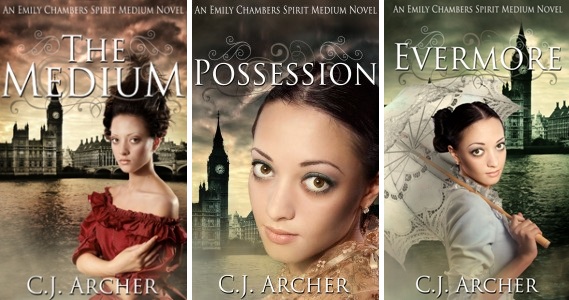 Take it away, C.J.   Thank you for inviting me to your blog, Norah. I'm a little bit embarrassed to reveal the state of my office. I considered tidying up, but then I thought it would be a misrepresentation of how I work. So here it is, warts and all:   My desk is covered in notes, books, pens, photos, and general stuff. The bundle of books tied up in a red ribbon are to be posted off to the Australian Romance Readers Convention where they'll be a lucky door prize. My white board on the wall to the right is where I write my schedule and plot books. There are also some awards on the wall and the green framed one on the desk near the lamp is the Romance Writers of Australia Emerald Award which I won in 2008 for the manuscript that went on to be released as HONOR BOUND.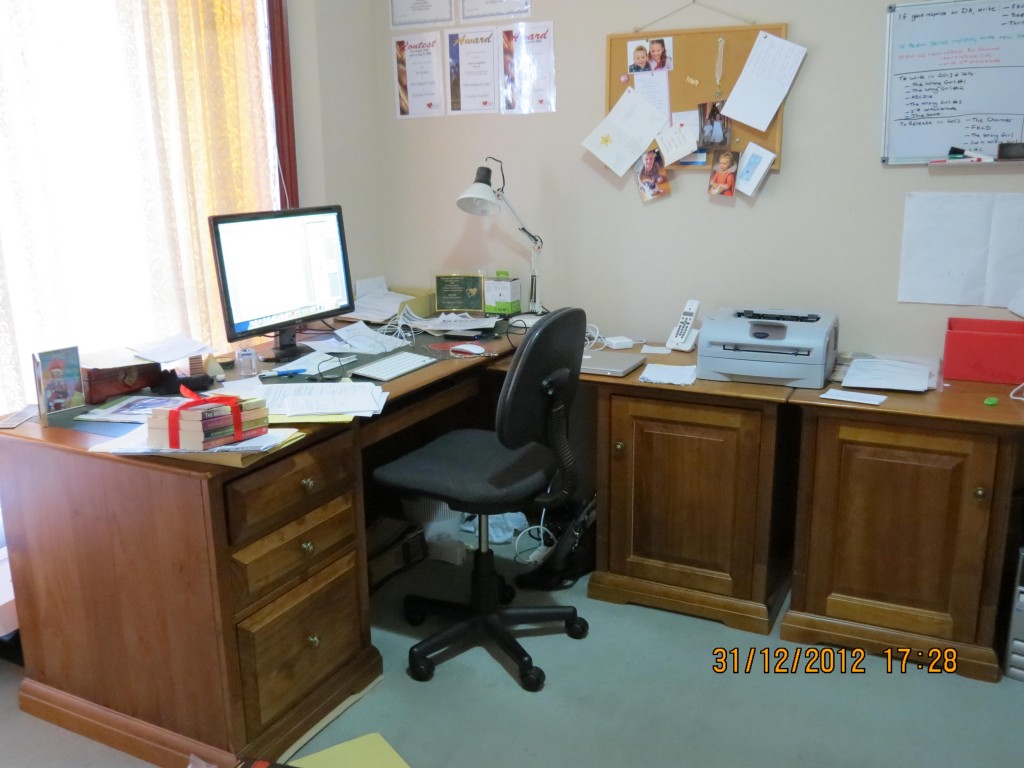 My office bookshelves are filled with the non-fiction books I use for research as well as family photo albums and some copies of my own books. I recently did a big clean out. I owned too many books and I knew I'd never read them again, so they had to go. I have another, smaller bookshelf out on the landing: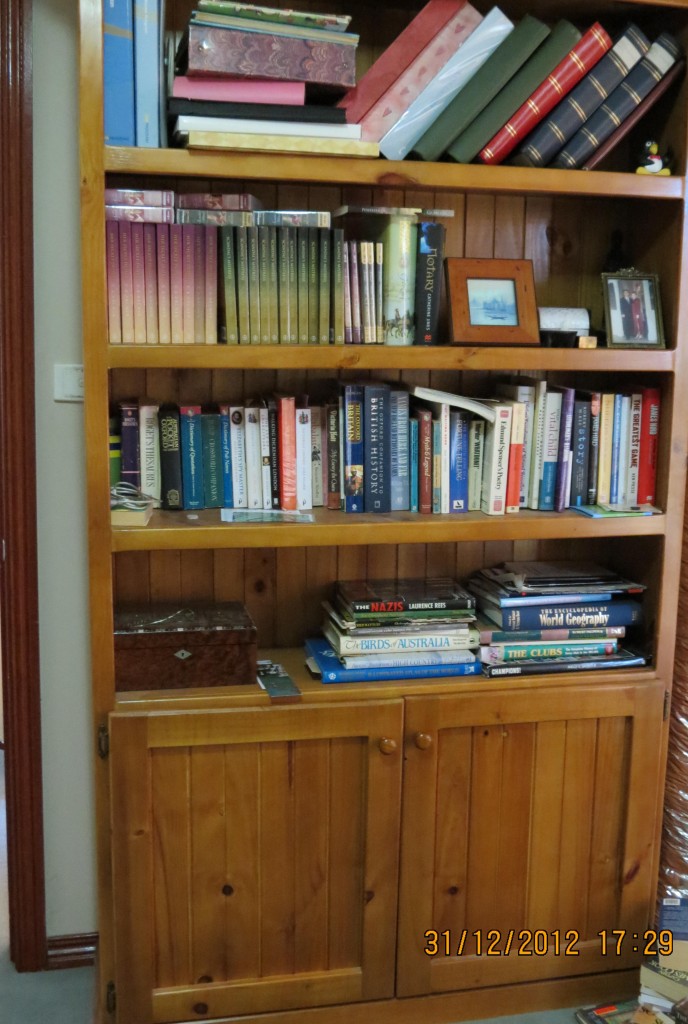 I like to edit on paper, not only because I catch more mistakes this way, but also because I can do it away from the desk. Most of the time I'll sit in this chair on the landing just outside my office. The chair used to belong to my Nan who died last year aged 100, hence the old-fashioned floral covering. She sat in this chair every day in her sunroom, and it reminds me so much of her.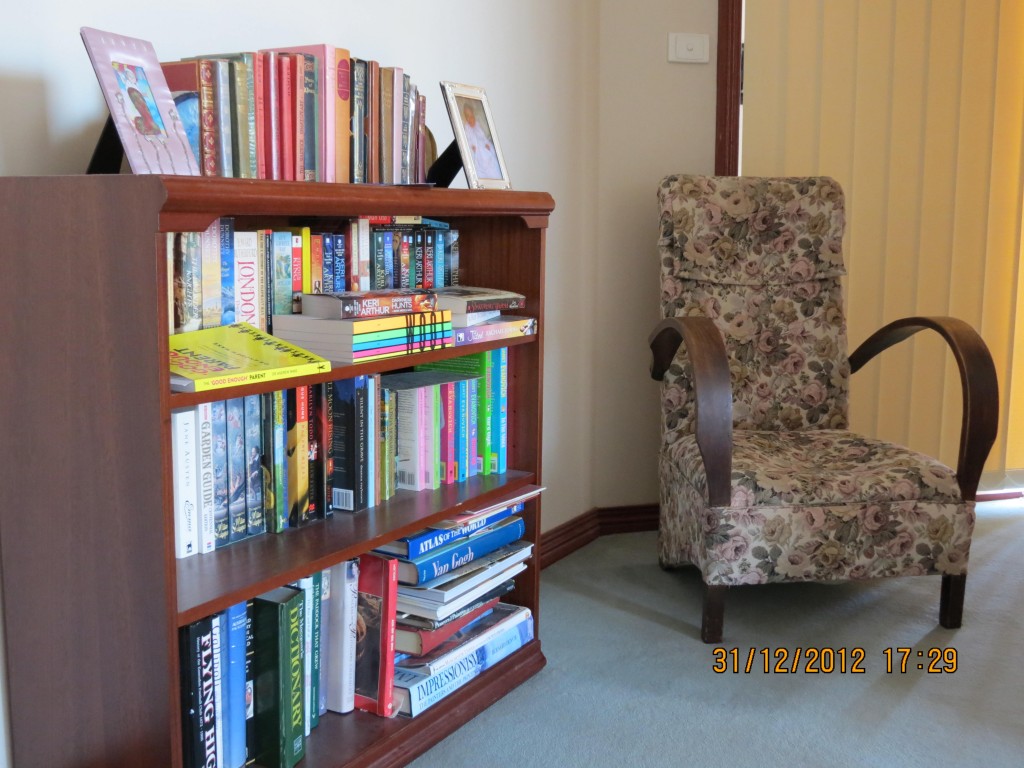 There you have it. The good and bad. Looking back through the Workspace Wednesday posts by other authors, I've decided my office needs a makeover and I've now got some great ideas! But I'll keep Nan's chair just the way it is.    Thank you, C.J.  Loved the tour! I also love your desk facing out the window like that. Mine faces a window, too. I'd love to know what kind of view you have from there. (And I hope it's more remarkable than mine, which is the street and my neighbors'  houses. But I do get to see the sun set every night from my chair!)  And of course, you Nan's chair. It's beautiful, and made even more so by the memories.   To learn more about C.J., check her out here:
C.J. also has a great giveaway today. One lucky commenter will win their choice of either an electronic copy or a print of her new Montlake Romance title, To Tempt the Devil. You can read the blurb below, after which I'm sure you'll want to comment. Let us know what your favorite element is in C.J.'s office. Or heck, comment about her books! Just comment for a chance to win. 🙂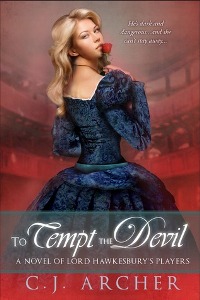 He's dark and dangerous…and she can't stay away… Seven years have passed since Rafe Fletcher fled London. Now he has returned to make amends, only to find his brother, James, bound for debtors' prison. Unable to clear James's debts, Rafe does the next best thing, promising to watch over his brother's betrothed in his absence. There's just one problem: the shy, sweet girl he once knew has grown into an alluring young woman—one who wants absolutely nothing to do with a man like him. Lizzy Croft isn't fooled by Rafe's dark good looks; she remembers all too well the hot-headed rogue he once was. But when Lizzy is framed for murder, she has no choice but to trust the man who once beat his brutish stepfather half to death, the man whose recent past is shrouded in mystery—the man who is slowly, inexorably winning her heart. Loving him would be the greatest risk of all…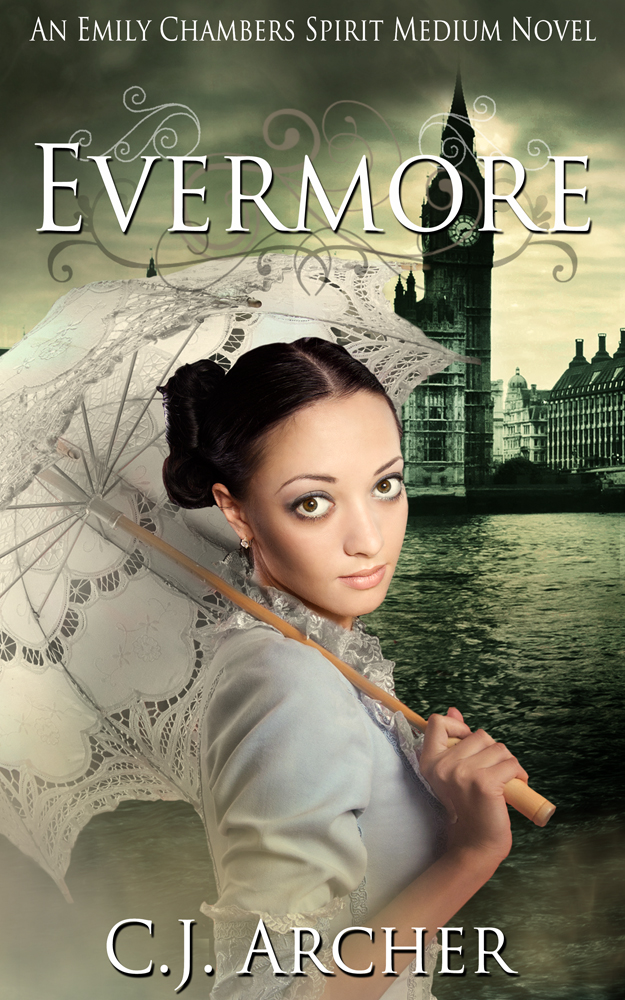 Evermore (Emily Chambers Spirit Medium trilogy)
**The 1st book in this series is FREE. Download THE MEDIUM for $0.00**
When ghosts begin to disappear from the Otherworld, Emily Chambers and her friends must hunt down those responsible before every last spirit, including Jacob Beaufort, is destroyed and Emily's livelihood along with them. But there is one thing stopping them – Jacob's killer. Weakened and fading fast, the ghost of Jacob Beaufort is determined to save Emily from a bleak and uncertain future. With her family facing financial ruin and the Otherworld in chaos, he knows her only hope is to wed Theo.  As lives and afterlives hang in the balance, Emily is forced to make the ultimate sacrifice, or lose everything she loves. **The Emily Chambers Spirit Medium trilogy is a "new adult" series**