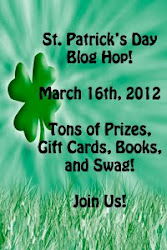 Haven't you heard? Everyone's Irish on St. Patrick's Day! Or so it seems, judging by that sea of green clothing as everyone gets into the act.
Here in my city (Fredericton, New Brunswick, Canada), the preferred place to be on March 17 is the Lunar Rogue Pub. It has everything you could possibly want in a pub. Over 200 whiskies, an excellent selection of wines, and just about anything you could want on tap. And on St. Patrick's Day, it has Celtic music and green beer! Yes, it's the place to be. For everyone but me. LOL! It tends to be a little too busy (okay, jammed!) for my tastes on the big day.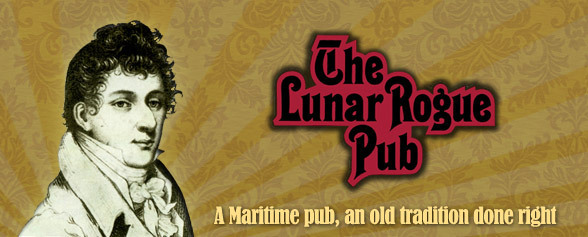 But any day of the year, the Lunar Rogue is my absolute favorite pub in the world. They have the best nachos anywhere, and the peeps are great. Special shout out to Michelle and Marianne! You guys are the shiz!
Speaking of Fredericton, I've actually written a series of romantic suspense books – my Serve and Protect series – set right here. Here's a blurb for the first book in that series, Guarding Suzannah:
Criminal defense attorney Suzannah Phelps is the bane of the Fredericton police department (they call her She-Rex for her habit of shredding cops in the witness box). She is currently being stalked, but is reluctant to report it to the police, whom she half suspects of being the perpetrators. But when Detective John (Quigg) Quigley learns of it, he's determined to protect her, at considerable risk to his career. They've struck sparks off each other in the courtroom, and he's burning to do the same in the bedroom. When the danger escalates, he has the perfect excuse to pose as her boyfriend, but the closer they get, the more the lines between pretense and reality blur.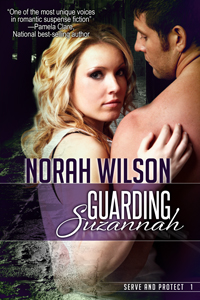 In honor of this St. Patrick's Day blog hop, I am giving away an electronic copy of Guarding Suzannah to a winner to be drawn from those who comment on this blog. In addition to the book (in the ebook format of the winner's choice), the winner will also receive a $10-gift certificate to the online bookstore of their choice.
And here's the best part — your comment on this blog (and every other stop on this blog hop) — gives you a crack at two grand prizes. One winner will receive his or her choice of a Kindle Fire or a Nook Color! A second winner will score a $90-gift certificate  from his or her choice of Amazon or B&N. The more stops on the blog hop you make (leaving a comment at each, of course!), the more chances you have to win. Up to 120 of them!
So … have at it! Leave a comment. Tell me what you do on St. Patrick's Day, or tell me about your favorite pub (Irish or otherwise), or just say, "Hey, I'd really love to win your book and snag that gift certificate!" On St. Patrick's Day, it's all good.
Last but not least, here is the list of other sites on the Blog Hop. Have fun and good luck!