Archive for the 'Uncategorized' Category
Guarding Suzannah, the first book in my Serve and Protect Series, is currently free! It's featured today on Free Kindle Books & Tips, an excellent site to learn about free and bargain books.This is a great time to try the series for free. If you like it you can go on the check out Books 2 and 3.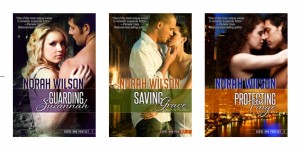 And here's a little known fact – my Montlake romantic suspense Fatal Hearts, while not strictly a part of the series, is set in the Serve and Protect world. If you've already read the series, you can revisit some of the key characters in Fatal Hearts.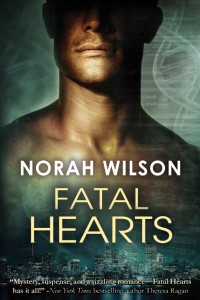 So what's the last series you discovered by getting the first book in the series free? The best series you discovered that way?
Check out this awesome contest, brought to you by the authors of Rock*It Reads. (Yes, I'm one of them!)
The grand prize is a Kindle Paperwhite, but every entrant can grab up to eight free novels. Check it out!
Win a Kindle Paperwhite!
a Rafflecopter giveaway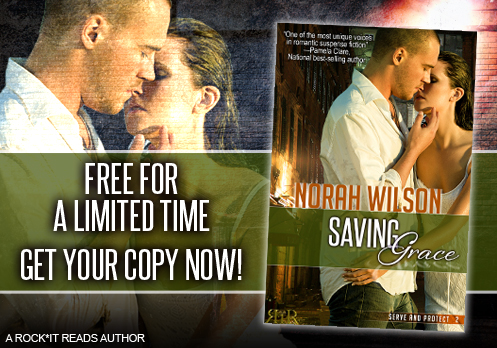 Saving Grace, Book 2 in my Serve and Protect Series, is currently free. It's enjoying very good reviews (4.4 stars on 485 reviews), which is a relief! Sometimes when you make a book free, lots of people who wouldn't otherwise read a romantic suspense will pick it up, and quite often they give it two or three stars because it's not to their taste. Basically, they dislike it for conforming to a genre they don't like in the first place. But for some reason, I haven't had very many of those types of reviews. What I do get are reviews that begin, "I didn't expect to like this book…"  I love that!
I should note that while this is Book 2 in the series, it stands alone very nicely. They all do. But as always, there's something to be said for reading books in order. That way, when you glimpse secondary characters, you already know a lot about them.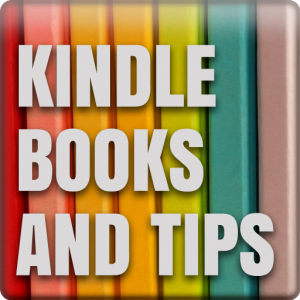 Oh, and Saving Grace is currently featured in Kindle Books and Tips, one of my favorite newsletters for learning about free and bargain Kindle books. Check it out.  http://bit.ly/1p4w8Mu 
Ten bestselling authors, ten full-length novels, one incredible introductory price! The Perfect Ten ebook box set is now available for just $0.99 for a limited time.
Amazon.com  |  Kobo |  Barnes & Noble  |  iTunes
And just for fun, here's a trailer!
Get this deal while it lasts!
This is a very special Workspace Wednesday for me. Kate Kelly is a writing buddy from way back. We basically learned to write together in a small critique group. Kate and I later went on to final in the Romance Writers of America's Golden Heart ® contest in the same year (2001), each with our own manuscript, and each story was a romantic suspense with a cowboy at its center. Kate has since self-published a number of her fabulous romantic suspense stories, and she also writes contemporary romance for Harlequin Superromance. If you haven't read a Kate Kelly novel yet, you should treat yourself. She has an amazing voice!
Take it away, Kate!
KATE KELLY:  Okay, before you come into my closet, er…office, there's something I have to tell you. Like most things in my life, it's a work-in-progress. My real life hero is building our new house around me, and I get to make choices, like do I want my custom-built desk or do I want a door on the bathroom. So, yeah, no doors on the bathroom. <kidding> 
So come on into my office.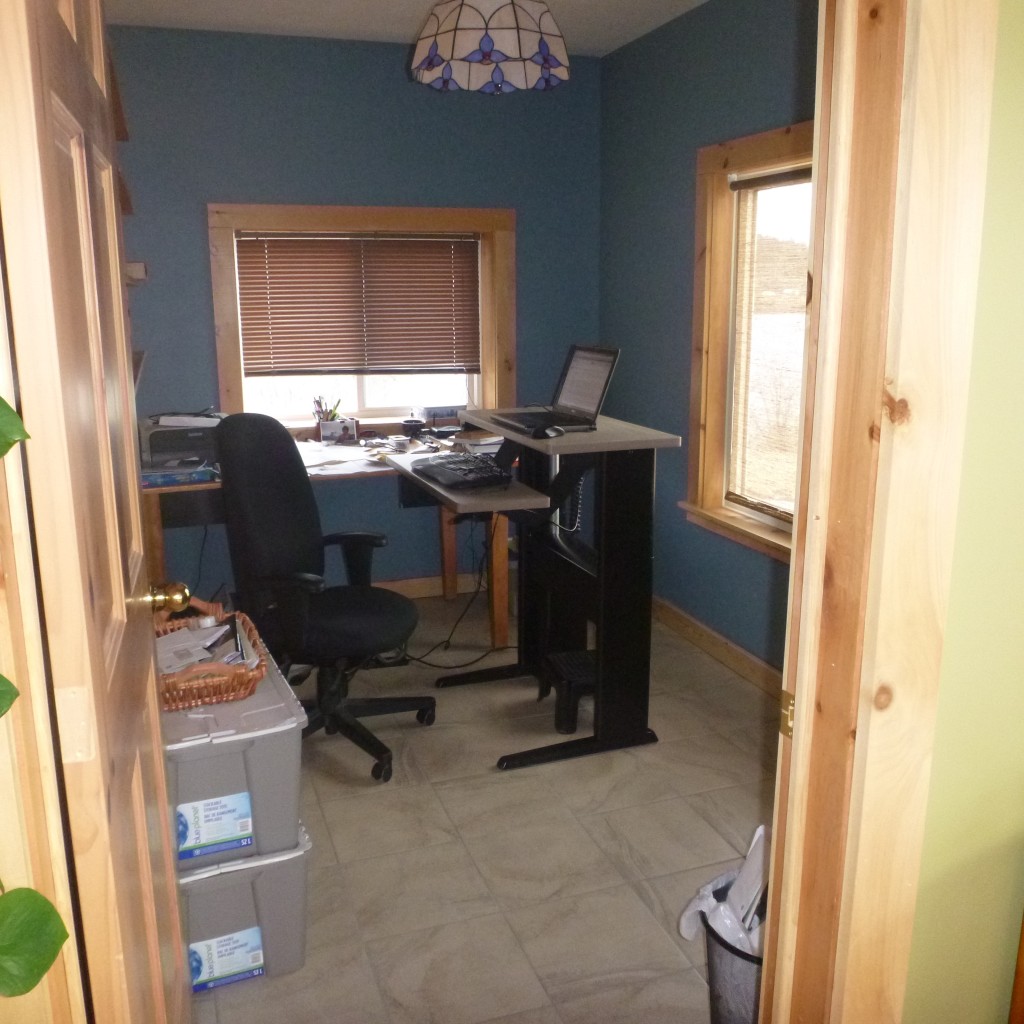 Norah said she didn't want a complete photo album of my office, so you probably can't see the cool stuff on my desk like the tiny Buddha that's no bigger than my smallest fingernail. Or the gorgeous cranberry coloured pottery bowl my daughter-in-law made for me. It's filled with cool rocks and shells. And, ahem, my Daphne du Maurier pewter bookmark I received for placing 1st once upon a time.
Check out how tall my desk is. It might not be pretty, but I love being able to stand up later in the day to work, and I'm told standing is better for you than sitting. The desk has a hydraulic lift, and with one press of the button it can go up, and down, and up, and down. I don't play with it. Much. 
There's more stuff to see in the office but because the room is so small, it's impossible to take a picture that includes everything. Unless Norah lets me send the photo album, of course.
The best feature of my office, and the reason I never feel crowded is the view out my big window. Some days the view looks like this.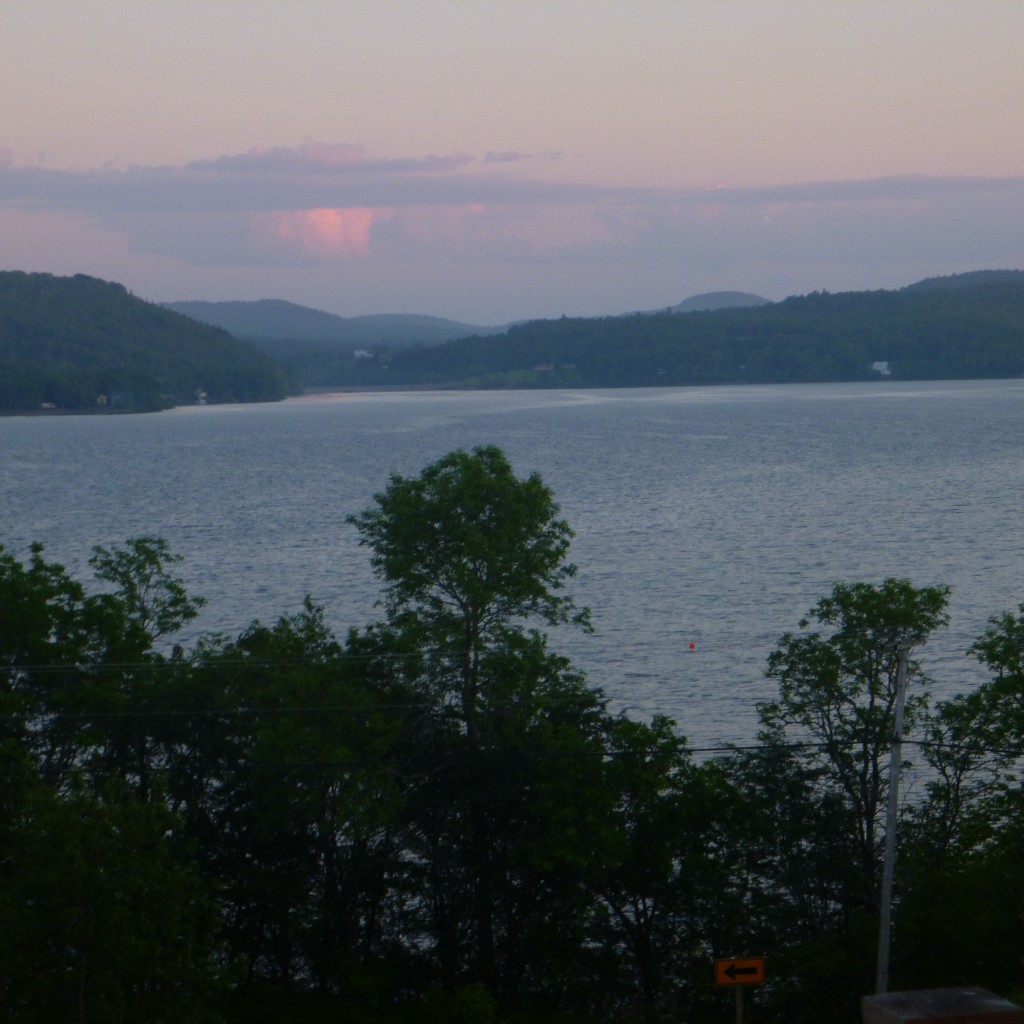 And sometimes like this.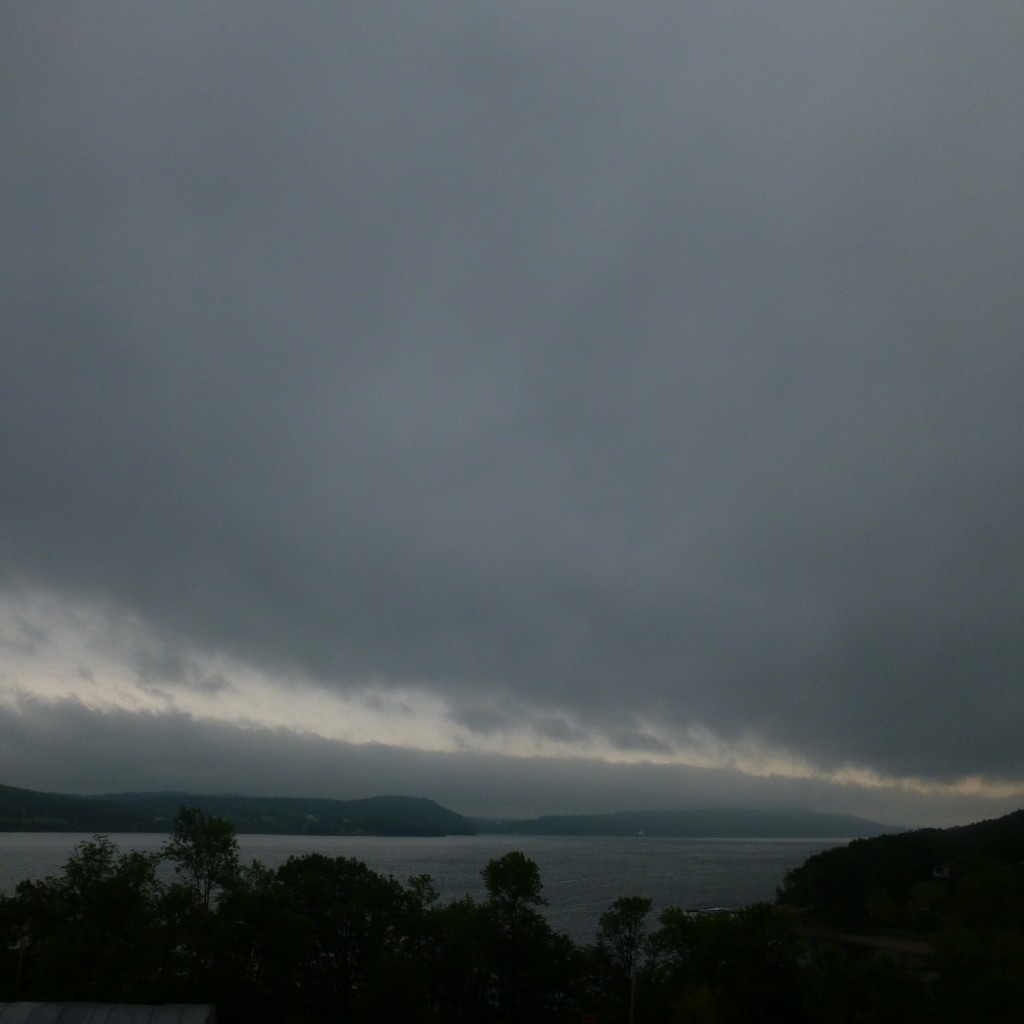 People often ask me if the view distracts me, and the answer is on occasion. But don't your best ideas come to you when you least expect them?
Currently I'm working on the third book in my series, Stolen Hearts. The first book is about an art thief, the second an art forger, and the third book, a jewelry thief. The research for these books is absolutely fascinating. Out of Control is a free novella that introduces some of the recurring characters in the series.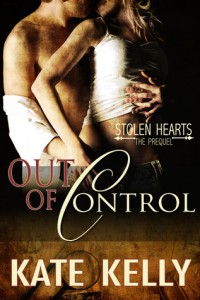 And I'm excited to have a Harlequin Super Romance coming out in September, When Adam Came To Town.
Leave a comment for a chance to win either an e-copy of Sleight of Hand, the first book in the Stolen Hearts series, or a copy of When Adam Came To Town.
Chance Spencer, doesn't steal. Not anymore.

Suddenly suspected of stealing half a million dollars of original paintings, Chance can't afford to have the FBI delve too closely into his covert past. When one agent in particular endeavors to put him behind bars, Chance coerces the real thief's daughter, Sarah O'Sullivan, into helping him flush her wily father out of hiding. Both want him found. Sarah, to warn her father of Chance's intent to turn him over to the FBI. Chance, to hopefully catch the thief red-handed. To succeed in capturing the thief Chance must keep Sarah close to him. But his plan quickly deteriorates when the stakes for his freedom soar. How can he ruthlessly use the woman with whom he's falling in love?

Sarah O'Sullivan is also looking for her father, but for different reasons. With her best friend getting married, Sarah realizes she's alone in the world and needs her family. That would be her father, who has been absent most of her boarding-school life. When Chance arrives in New York to inform her he's going after her father, Sarah follows him to Canada, hoping to warn him before Chance or the FBI find him. But living in close proximity with Chance, Sarah soon starts falling in love with him. She struggles with her divided loyalties as the FBI and the local police close in for an arrest. Someone has to be arrested for the theft. Chance or her father?

Temptation moves in next door

Sylvie Carson has no idea what she's going to do with the rest of her life! Artistically blocked, she hopes a prolonged stay in the seaside village she grew up in will help her get over this hump. But when Adam Hunter moves in next door, things only get more complicated, not less.

The artist in Sylvie is immediately intrigued by her new neighbor—the haunting lines of his face, the natural athleticism of his body. Maybe Adam is the muse she's been looking for…but his shadowed eyes suggest he's just one more person keeping secrets from her. Though Sylvie can't deny that Adam inspires passion in her, the last thing she needs is a romance…right?

 
Thanks for having me, Norah. I love reading this blog and seeing other writers' workspace.
Thank you Kate! And I can't believe I'm seeing your new office for the first time in a photograph! I really need the actual tour. But thank you for joining me and giving us this virtual tour. Your view is stunning, as I'm sure readers will agree. Also, I see When Adam Comes to Town is available for pre-order on Amazon. Woot!
Okay, let the commenting commence. One lucky commenter will receive their choice of either the ebook of Sleight of Hand or a print copy of When Adam Comes to Town, available in September. Good luck!
I am super pumped to have Tracy Brogan on my blog today. Tracy is a fellow-Montlake Romance author who has encountered fantastic success. Her debut romantic comedy, Crazy Little Thing, has been nominated for Best First Book by the Romance Writers of America®, and I'll be there to cheer her on at the awards ceremony in Atlanta next month. Go, Tracy!
TRACY BROGAN: Thanks for inviting me to Work Place Wednesday! If I recall, you invited me once before and I had to cancel because my desk was such a mess that even my computer stopped working! Fortunately I got that snafu worked through and here I am today. The pictures you see are ones taken at various stages. Since I'm currently under a mad-dash deadline, things around here are a little cluttered for my taste. (For those of you who have read my contemporary romantic comedy, Crazy Little Thing, it's no coincidence that the heroine is a professional organizer. I do indeed have labels on my refrigerator shelves, just like she does. And just like in the book, no one pays any attention to them except for me.)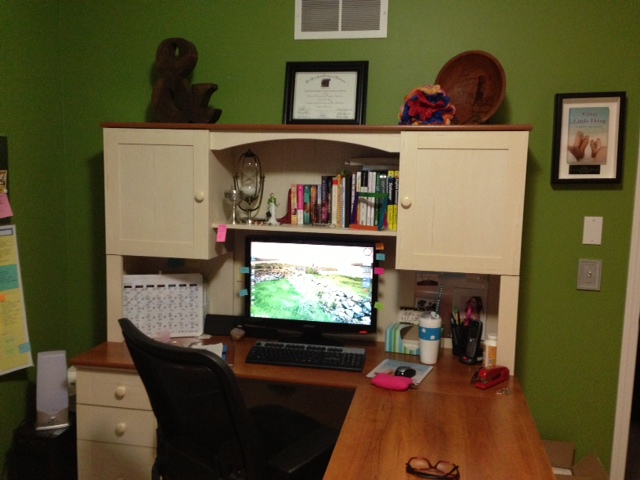 I work best with a clean space. But I'm also the post-it note queen so there you have my constant internal conflict. What I've started doing recently, thanks to a fa-fa-fabulous workshop I took with Cherry Adair, is take post-its with notes pertaining to the scene I'm working on that day, and I stick them all around the edge of my screen. Right now I have notes that say, "Spider, barefoot, and tattoo." They remind me that in this scene, I want to establish how my heroine is afraid of spiders, my hero prefers to be barefoot, and I need to explain the significance of his tattoo because its meaning plays a part later in the book. Sometimes I will also have "theme" or "ARC" notes, too, such as one saying, "She's not ready to commit," or "he's been thinking about the future," things like that. I find this helps me keep my characters on task so they don't go wandering off into the forest and fraternize with mythical creatures or something. Because I don't write about mythical creatures.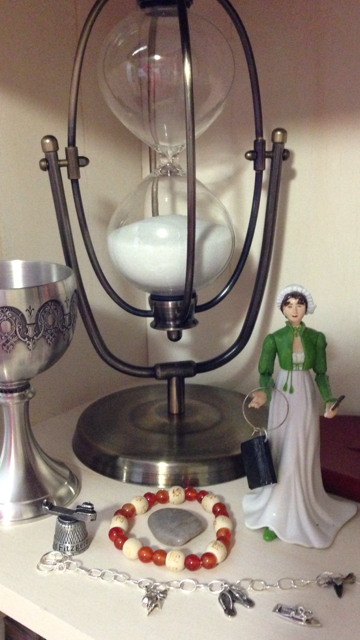 I also have dozens of trinkets. I think I'm constantly on the lookout for that secret talisman that will provide constant inspiration. So far the best I've come up with is intro-venous coffee, but that doesn't stop me from collecting other items. I have a "good karma" bracelet from a critique partner, another bracelet with charms attached to represent each book I've finished, bookends that hold up the books of my wonderful writer friends, a tiny bronze Liberty Bell because the heroine of my latest release (Hold On My Heart) is named Liberty Belle Hamilton, and last but sooo not least, I have pictures of handsome men who have served as stars in the mental casting of my books. There are a few picture of the heroines, too, but I don't pay much attention to them. And those are mostly there so I can say to my husband, "See? I'm working. Not just ogling men."  When it comes to my "casting" though, don't typically tell people who my "heroes" are because I don't want to flavor (or tarnish) a readers vision of what he looks like. I want readers to intuit a vision of their own favorites.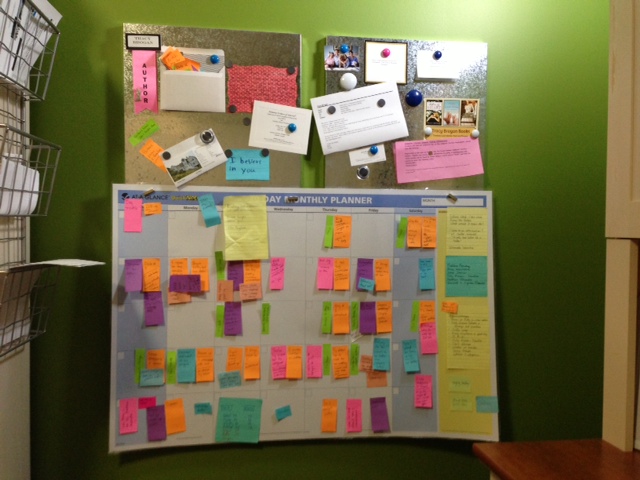 I also have a big white board with a grid. This is another trick from Cherry Adair and her color-scheming madness. I won't go into detail about how her system works but if you're remotely a plotter, you will love her method. And if you're a pantser, you would still probably benefit from seeing how she does it because you could set up your grid after you've written your first draft to see where your plot holes and pacing problems are. It's worth the time.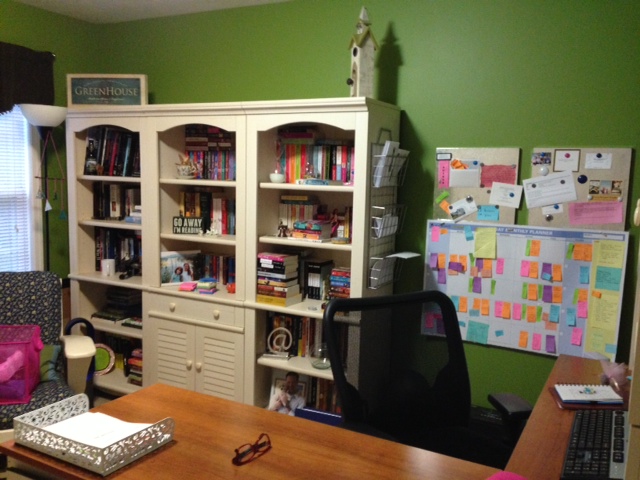 This office is far from perfect. There is no espresso machine, and I can hear every dog in my neighborhood bark all day long, but I'm incredibly grateful that since I've sold my first book, and just signed another 3-book deal, I was able to move out the guest bed, sewing cabinet, and buy some real bookshelves for this room. It's officially MY office. Now if I could just install a lock on the door, I'd be all set.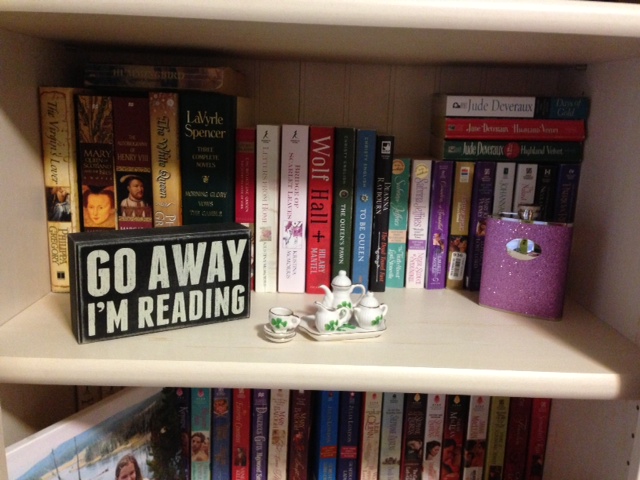 Thanks for having me, Norah. If you don't mind a shameless plug of self-promotion, I have a new book coming on June 25, 2013 called Hold On My Heart. Here is a blurb:
To build a future, sometimes you have to tear down the past…

Chicago event planner Libby Hamilton can turn any bland setting into a dramatic venue – but when she abruptly loses her job, and her fair-weather boyfriend moves to another state, Libby suddenly finds herself back in the tiny town she grew up in. Worse than that, her father wants help transforming an old schoolhouse into a vintage ice cream parlor and Libby must trade in her power suits for power tools.

Widowed restoration specialist Tom Murphy can rebuild just about anything – except the shattered relationship he shares with his teenaged daughter. Hired by Libby's father, Tom isn't interested in sharing the details of his personal life with beautiful, spunky Libby. He just wants to get the job done. But she is tenacious – and sexy – and it doesn't take long before she breaks down his walls, builds up his hope, and gets a hold on his heart that won't let go.
And for a little extra fun, here's the trailer:

I'd love to give away some copies of this book! So three lucky winners will win a free print copy! Just leave a comment on this blog, and three names will be selected at random. Or come on over to my author Facebook page and leave me a note saying Norah sent you. I'll draw another name from that list!  Four winners total!!  Thanks for playing and have a great Wednesday!
Biography:  Past or present, Tracy Brogan loves romance.  She writes funny contemporary stories about ordinary people finding extraordinary love, and stirring historical romance full of political intrigue, damsels causing distress, and the occasional man in a kilt.
She is a best-selling author, a 2013 RWA® RITA Best First Book Finalist for Crazy Little Thing, and a two-time Golden Heart Finalist in both contemporary and historical romance.
Her next contemporary romance, Hold On My Heart, releases June 25, 2013.
Tracy lives in Michigan with her husband, her children and their overly-indulged dogs. Please stop by her website at tracybrogan.com.
Thank you, Tracy! That was a fun tour. I love your space, and I feel like I learned a lot about you. I wish you'd come organize me!
Okay, folks, you heard the lady. Three of you will win her terrific new book just for commenting, and you have a bonus chance if you drop by her Facebook page. Let the commenting begin!
Excerpt from
Death by Cuddle Club
A Dix Dodd Mystery (3)
by
Norah Wilson and Heather Doherty
writing as N.L. Wilson
Copyright © 2012 Norah Wilson and Heather Doherty
Writing as N.L. Wilson
Published by Something Shiny Press
All rights reserved.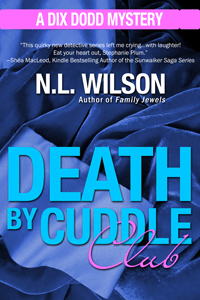 Chapter 1
As a thank you gift, my mother sent me pastries. Isn't that sweet?
Oh, wait, did I say pastries? No. Not pastries. That's what a normal 70-year-old woman might do. Yep, a normal mother would send her culinarily challenged PI daughter yummy treats as a thank you for getting her out of trouble in Florida. For saving the diamond my father gave her (AKA, the family jewels). And—let us not forget—keeping her 70-year-old butt out of jail on a trumped-up murder rap. But Katt Dodd will never be accused of being normal. What she sent me were pasties. Yep, stick-'em-on, twirl-'em-round pasties. (Well, I couldn't get my twirl on, but I could get a pretty good sway thing going.) Bless her skinny-dipping little… heart.
Yes, so, post-Florida, I was now the not-so-proud owner of be-tasseled hot pink pasties. Ah, a wardrobe fit for a queen. A drag queen. Not quite so appropriate for a professional, 40-ish, amazing-yet-modest private detective. Possibly the most amazing private detective in all of Marport City, Ontario.
Okay, so I'm not so modest.
And yeah, maybe not everyone saw it that way, especially not the guys back at Jones and Associates—the good ol' boys club where I used to work. But, hey, they'd bet—openly—that I'd never make it on my own. That I would be out of business within a very few months, and would come back crying on their doorstep when I landed on my ass. Well, I've shed a few tears in these past months, but none over them, and sure as hell none on their cruddy doorstep. I guess they don't know how well-padded that ass of mine is!
Wait, that didn't come out right.
I did mention I'm 40, right? I've got my fair share of padding there.
But what the hell—isn't 40 the new… 40? I wouldn't exactly call me a cougar, though some would. Actually, some do. How I love them all the more for it!
This would probably be a good time to mention Dylan Foreman, PI in training. Smart, sexy as sin—and OMG, so handsome! Tall and lean, but plenty wide at the shoulders and narrow at the hips, just like I like them. (Or high, wide and handsome, as my mother would say.) Thick, dark brown hair, chocolate brown eyes. And all of 28 years old. He'd been my apprentice since shortly after I hung up my shingle in the dilapidated rental office building on the outskirts of town. My friend since day one. And lately, dangerously close to a friend with benefits.
Yes, Dylan had joined me back when I was in that tiny, grungy suite, which was all my budget would stretch to. You know the kind of office building I'm talking about. Worst part of the city, motley characters hanging around the alleys out back. And inside, that faint, what-the-heck-is-that? odor in the stairwell (though you really don't want to know). And the tiny, dusty office itself with the dead aloe vera plant on the window ledge…
And here we were, home again.
Yes, we'd moved back. Go figure. The very same office we'd left behind when the success of the Case of the Flashing Fashion Queen allowed us to move into better digs.
Why were we shuffling back into the old place? Economics, of course.
I'd bought Mother's condo from her. Now that she was living full-time in Florida, I couldn't continue to live there rent-free under the pretext of looking after the place. No more use of the BMW, either, since we'd returned it to her in Florida. All of which meant I was no longer able to afford the cushy office with the thick-piled carpet that seemed to bury your feet up to your ankles when you walked through it. (I have calf muscles of steel now.) I even had to return that tweeting, all-in-one copier/printer/fax machine I so loved (I just nipped in under the grace period to rescind the contract). And the voice-changer? It went back, too. I kept the high-tech coffee pot, however. I mean, c'mon—it ground the coffee beans and delivered frothed milk.
The move back to our old digs couldn't have been better timed, though. Business had been dropping off as of late, no doubt due to the dismal economy. Amazing how blind an eye people could turn to philandering spouses during hard times. Divorce was costly for everyone, and not just emotionally. So we didn't mind the decrease in rent that went with the lower class of accommodation. Maybe in this part of town, people who could afford a divorce might be more comfortable consulting a PI whose offices were a little further removed from their usual spheres. One could only hope.
So yes, Dix Dodd, PI, and Dylan Foreman, PI apprentice, were busy unpacking on this fine, quiet Saturday in October. Unpacking boxes, arranging furniture, blowing up Blow-Up Betty and tucking her into the corner. Amazingly—or perhaps not so amazingly—no other tenant had occupied the office since we'd moved out. I uprighted the aloe vera plant and discovered it was plastic. Huh. It still looked half dead. Now that was realism for you.
We had a couple of mini-bottles of sparkling wine chilling in the mini-fridge (hey, I'm all about class). That had been Dylan's contribution (the fridge, not the wine). I'd bought the bubbly, intending it as a reward for us when we finished the unpacking. Dylan's dark eyes had seemed to grow just a tad darker when he'd seen those little bottles. Probably for the same reason my whole body had flushed hot standing in the liquor store four hours ago when I'd bought them. We'd been dancing around each other since Florida. My logical brain still thought it was a bad idea, but my libido disagreed. So far, Dylan had seemed to be content to let the two Dix's duke it out, but he wasn't above stacking the deck in favor of Lust-Crazed Dix. And he damned well knew which Dix had bought the sparkling wine.
So, as we unpacked that fine Saturday, all was quiet. Even with the sharpened edge of awareness between us, it was fun. All seemed good and right, just as it should be.
When will I ever learn?
Quiet didn't last out the afternoon. Fun escaped out the window (and probably got beat up; I tell you, it's a tough neighborhood). And good and right? Ah, that didn't last out the afternoon either.
Because there came a knock at the door. One that made my intuition tinkle like those little bells they put on the end of pasties tassels— Whoops, sorry. TMI. Let's just say the hair on the back of my neck stood up against my collar.
And then the door opened.
Damn.
~~~~*~~~~
I regarded the tall, slightly rumpled man standing in my doorway with astonishment. I rubbed my eyes and looked again. Still there. "Oh, crap."
He strode into my office, letting the door fall closed behind him. "Nice to see you, too, Dixieland."
You guessed it. It was my nemesis, the very last man I expected to see at my door. Well, minus an arrest warrant and handcuffs. Yep, it was none other than Detective Richard Head, of the Marport City PD, known by the unkind, uncouth, and just plain immature as Dickhead.
"Dickhead?" I said. "What are you doing here?"
He mumbled something unintelligible as he walked through to my office.
Dylan and I followed him into the room. I shot a glance at my desk. Five minutes ago, I'd dumped a box of my personals on my blotter, ready to fire them into the various drawers. I gave a quick scan of the items. No, no tampons. No neatly wrapped maxi pads. What a shame. Dickhead tended to go green around the gills around that kind of stuff.
I turned back to him. "Sorry, I didn't catch what you mumbled. Could you repeat that?"
His jaw worked a minute. Finally, he said, "I need your help." The words were grating, reluctant, and he turned toward my desk, no doubt so he wouldn't have to see the glee in my eyes at his admission.
A quick look at Dylan revealed he was just as astonished as I was. Understandable, considering that it wasn't that long ago that the good detective had been hot and horny to land me in jail for the murder of one of Marport City's rich and famous. I had ultimately solved that case (naturally), saving my ass in the process and causing Detective Head much gnashing of teeth.
Dylan came to stand by me. Was it my imagination, or did he stand a little closer than normal? And was he trying to make himself even taller than his 6′ 4″?
"Detective," Dylan said.
"Foreman," Dickhead acknowledged, but he gave Dylan just the briefest of glances before turning his attention away again.
The masculine pissing contest barely registered. I was too busy savoring Dickhead's earlier words. I need your help.
"What are you grinning for, Dixieshit?"
I let my smile widen. "Ah, the memories."
With a barely suppressed growl, Detective Head sat. Well, sort of sat. We hadn't gotten around yet to bringing the chairs up from the moving van, so he half leaned/half sat on the edge of my desk. He looked down at the assortment of pens, pencils, odds and ends of makeup…
"Wow. Why do you have so many pairs of tweezers?" He turned to me with a close and scrutinizing look.
"PI stuff," I answered hastily, fighting the urge to raise a hand to my upper lip. "Every good PI has at least a couple sets."
"A couple? Looks like you have a half dozen."
"Yeah… well, I'm a damn good PI."
Dylan, I noticed, was looking a little confused, too. Oh God.
"So what brings you here, Dickhead?" There. That should change the subject.
Except it barely got a rise out of him. That snide smile he habitually wore (well, at least in his interactions with me) was gone. And—unless I was badly mistaken—so was a good bit of the confidence he usually carried. "Like I said before, I need your help, Dix."
Dix? He wasn't taking the opportunity to make fun of my name. This had to be serious.
Still, I was suspicious. "My help?"
Okay, I've had a couple high profile cases, but my specialty is trailing cheating spouses. In fact, that's how Dickhead and I had met. I'd been trailing him on his ex-wife's dime. Were they back together, and he was suspicious of her now? No, that hardly seemed likely. She'd taken him to the cleaners. No way were those two living under the same roof again. In fact, Dickhead had been forced back under his mother's roof out of economic necessity, last time I checked. (Did I mention divorce was expensive?) Was he seeing someone else and wondering about her fidelity? Or—oh, wait, hold the phone!—maybe it was his mother! Was the old girl seeing someone? Some old gent who seemed a little too smooth and who needed checking out? (Hey, if you knew my mother, you'd know I'm not even kidding.)
Dickhead rasped a hand over his chin. I couldn't help but notice that it was a strong, attractively stubbled chin. (And no, it didn't do anything for me. But just because I despised the man doesn't mean I'm blind. Objectively speaking, he's not a bad looking guy, if you like 'em muscle-bound and lantern-jawed.)
"It's complicated." He cleared his throat and inserted a finger beneath his collar to loosen his already loose tie. Man, he looked uneasy. Stressed. Which made me feel uneasy and stressed… because it was just killing me not to mock him.
"You want me to tail some—"
"No!" The clipped word cut me off, and yet he was still unwilling to elaborate. What was eating at him so?
Dylan cut in, "You're involved with a gang and you—"
"That ain't it either, Foreman."
Dylan and I glanced at each other. Oh, yeah. It was on. And it was my turn.
"You lost your badge to a hooker and you need us to track her down!"
Dickhead snorted. "Get real."
I shrugged. Seemed like a pretty real possibility to me.
Dylan's turn: "You… you found out you have an illegitimate son, and you want us to find him!"
Damn, that was a good one.
"Jesus, Foreman."
I was up again. "You… you were looking out the window while recovering from a broken leg. And… and you saw your neighbor across the courtyard acting suspiciously. And now his wife is missing and there's a little dog digging up the flowers and—"
It was Dylan who snorted this time. "That's Rear Window, Dix."
Whoops. Hitchcock's best. No wonder it seemed so brilliant.
Dickhead glowered as Dylan and I continued to throw out increasingly ridiculous scenarios at his expense. He clearly wasn't enjoying this as much as we were. In fact, I think it was safe to say he was annoyed. Then again, he wasn't exactly jumping in to enlighten us as to the real reason for his presence, was he now?
And that's when I got it. That's when it really sank in. The guy was here, at my office. He didn't like me any better than I liked him. This was serious. This was—
"Murder," he said suddenly. "I think someone's been murdered."
I blinked. "You suspect a murder?"
His brow furrowed fiercely. "That's what I said, isn't it?"
Testy.
"Why don't you go to the police, then?" Dylan asked, beating me to the punch. "You are a cop, after all."
Dickhead cut Dylan a hard look before turning back to me. "It's complicated," he said again. And judging by that look of consternation on his face, I had no doubt of it. "I don't know there has been a murder. I only suspect there's been one. I have no proof. No evidence. No motive. And no one willing to come forward."
"Not even you?" I didn't have to work hard to inject the words with incredulity. "You suspect a murder may have taken place, but you're not willing to come forward?"
He glared at me. And if looks could kill… well, I'd not have made it past the third grade, but that's not important right now.
Then something remarkable happened. The light of battle went out in his eyes as he reined himself in. At that, I felt a frisson of unease crawl up my back like a spider. What the hell was going on here?
"No, not even me, Dix." Dickhead heaved an in-for-a-penny sigh. "It's a club. An exclusive and private club that I belong to. Members are dying."
"How many?" Dylan asked.
"Two in the last month. The M.E. called it natural causes, but it's just… fishy to me. Feels wrong."
"Did you know the deceased?" I asked.
"Not well. Only by first name and… well, not well. But they seemed healthy enough. Not at all sickly."
"Old?"
"Yeah, old. About your age, Dix."
Mentally, I punched his shoulder. Hard. Oh, and physically, I did the same. Dickhead had been expecting it. Hadn't even flinched in that totally worth it kind of way.
"The point is," he continued, "in both cases, each of these folks was at the club one night, dead the next day. No sign of foul play. But I don't like it."
"Yeah, but without any proof—" Dylan started to say.
"But you feel it in your gut," I interrupted.
It was with serious eyes that Detective Head considered me now. "You know it, Dix. In my gut. I know you do."
He was right. I'd had my share of those niggles and nudges of intuition, and I wasn't foolish enough to imagine I was the only one. Hell, cops were famous for it. Gut instinct, jokes aside.
This was it. This was real. This was a case I'd be taking. And I told Dickhead so.
"You'll need to infiltrate the club," he said.
Here's where I got nervous. "Want to elaborate on what kind of club this is?" I was having visions of needing to wear a neoprene cat suit and leather boots with five-inch heels.
"It's a club. An exclusive… club."
Somehow, I didn't think I'd be at a quilting bee. "Right. A club. So you said."
Dickhead scrubbed a hand down his face. "It's a cuddle club."
"I'm sorry, you had your hand over your mouth. It's a what club?"
"I said cuddle club. It's a cuddle club!"
"Ha!" I snorted. "Good one."
He wasn't laughing.
"I've heard of those," Dylan said.
"Yeah, well, I've heard of the Great Wall of China and that doesn't mean it's real."
Sa-lam!
Oh, wait, did I say Great Wall of China? Er, not so much of a slam, then. How did I screw these things up? I should have said the Tooth Fairy or honor among thieves or monogamous men, but no—
I realized then that both men were just looking at me, obviously waiting for me to say something (preferably something comprehensible this time). I looked at Dickhead then turned back to Dylan. "He's not kidding, is he?"
He wasn't.
Oh boy.
I cringed. Man, did I cringe.
The phone rang in the outer office and Dylan excused himself to go answer it.
I asked Dickhead a few more questions: When did they meet next? Where? What did I need to wear to fit in? I almost choked on his answers, but I took the case anyway.
And I named it Death by Cuddle Club.
Buy Death by Cuddle Club here:
Amazon US | Amazon UK | Amazon CA
Apple | B&N | Kobo | Smashwords
Excerpt from
Family Jewels
A Dix Dodd Mystery (2)
by
Norah Wilson and Heather Doherty
writing as N.L. Wilson
Copyright © 2012 Norah Wilson and Heather Doherty
Writing as N.L. Wilson
Published by Something Shiny Press
All rights reserved.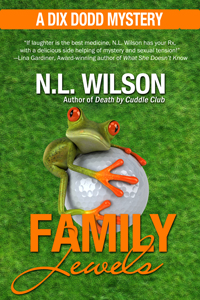 Chapter 1
Things were looking up.
Since solving the case of the Flashing Fashion Queen, business had been booming for this PI. Though I'm not one to rest on my laurels, no matter how enticing laurel-resting may seem, every once in a while I just had to put my feet up on my desk, link my hands behind my head and lean back in my chair to savor the feeling. And I only fell over the first time. Damn chair.
The publicity generated from that infamous case had drawn so much business our way, Dylan Foreman (PI apprentice extraordinaire and hot as hell to boot) and I were extremely busy. Crazy busy. Stagette-with-a-host-bar busy.
True, most of our work still involved digging up dirt on cheating spouses, but we'd been handed some other work in the last few months. We'd found missing relatives and missing poodles. Deadbeat dads and surprised beneficiaries. We'd been hired a few times to do background checks on potential employees for big corporations. Oh, and I got one call from a B-list celebrity client who had us chasing all over Southern Ontario looking for his 19-year-old son who'd gone AWOL with his dad's credit cards. Naturally, the client had wanted the kid found yesterday, but he wanted it done on the QT. Dear old Dad hadn't wanted to involve the police, nor his estranged wife, or her new hubby, or the kid's current girlfriend or last girlfriend, and holy hell, not the last girlfriend's older brother, and especially not the media. So we had to track the son of celebrity down the old fashioned way—knocking on doors, asking the right, carefully-put questions of the right people. And, of course, by tapping into my trusty intuition. (Okay, granted, when chasing a 19-year-old male, maybe hitting the strip clubs didn't exactly take a lot of intuition, but we still had to pick the right clubs.)
Also, Dylan and I had done a fair amount of business locating lost loves for those who still pined away for them. Apparently, in some cases, absence does make the heart grow fonder. Or stupider. Lost loves are lost for a reason, in my humble opinion.
"You're too cynical, Dix," Dylan would tell me whenever one of those lost sweetheart cases came our way and I voiced this sentiment.
Maybe he was right. Maybe I do have a little bit of a chip on my shoulder when it comes to men. Or a big bit of a chip. Or a great big chunk of firewood. But, once burned…
Suffice it to say that while Dylan still had a streak of the hopeless romantic in him, I did not. Nada. And at the agency, I was still the bearer of bad news to the clients on the way in the door, and Dylan was still the sympathetic ear and shoulder to cry on on their way out. But that was one of the things that made us so perfect together.
I mean, so perfect working together.
And the best part of our growing business since the case of the Flashing Fashion Queen—we moved the Dix Dodd PI Agency! Nothing fancy, nothing too pricey—just a step up from the bottom-of-the-barrel rental we had before. Fewer broken bottles in the parking lot. And a few blocks closer to my mother's condo where I lived while she was in Florida. (I still didn't have a condo of my own; things weren't booming quite that well yet.) We were still in Marport City, of course, with no plans to relocate to a bigger center. There was enough under-the-covers action for undercover work in this burg. We were just doing it from a better address now.
We'd bought ourselves some new equipment and furniture. Cozier seats in the waiting room, and my personal favorite, a high-tech honey of a coffee machine. That puppy not only ground the coffee beans and delivered the coffee into an insulated carafe that kept it fresh and hot for hours, but—oh, bliss!—it also delivered frothed milk in 10 seconds flat.
Dylan's indulgence? A voice changer. We spent the better part of an afternoon working the kinks out of that machine—calling people up and saying "Luke, this is your father" in our best Darth Vader voices. But who knows? A voice changer might come in handy some day for more than just freaking out the guy at the comic shop (especially with the caller ID we spoofed!).
We also got newer phones and computer telephone-call recording software, which we run on our newly upgraded computers. And I had to place a whole new order for business cards. The ones that read
Dix Dodd, Private Investigator.
There's power in the truth. Let Dix Dodd empower you.
The business card had been Dylan's design. Dylan's words. I still get a little choked up when I think of it. His pursuit of the perfect motto for the agency had, by turns, driven me crazy and kept me sane during the Flashing Fashion Queen case when it looked like my future might involve stamping out license plates in a federal correctional facility for women. But enough of that.
We also bought a fancy copier/printer/fax machine that sounded like a tweety-bird when a fax came in, replacing a slow-as-death desktop printer, a perpetually moody copier, and an ancient fax machine that squealed like a cat in its death throes. I hated that old fax machine, and no matter where I was in the former office (hell, if I was in the bathroom down the hall) that squealing sound would make me cringe. I'm talking nails-on-a-chalkboard cringe. This new machine was top-of-the-line! It had all the bells and whistles—and a gigantic paper tray I wouldn't have to fill again for six months. Not to mention virtually unlimited fax capability. No more 50-page memory limit.
Not that I'd ever gotten a fax that long. But if such a monster did come in—hell, if ten of them came in—I was now ready for it.
So it was a bit of a thrill when the fax tweeted these days and started punching out the pages faster than the speed of… well, the speed of my old fax machine.
Usually I got that little thrill. But not always.
And definitely not the day I got the fax from Sheriff's Deputy Noel Almond of the Pinellas County Sheriff's Office. I groaned. "What is it this time, Mother? Skinny-dipping in the seniors' pool again? Prank calls to the local radio station saying you're the original Bat Girl?" Probably not the latter; Mom had already done that twice. For Pete's sake, she was seventy-one! Couldn't she knit something? And would it kill her to sit in a rocking chair once in a freakin' while?
I leaned back in my chair, blowing out an exasperated sigh. But as I looked over the pages, I sucked that sigh right back in on a gasp.
My mother, Katt Dodd, was under suspicion in the matter of the theft of stolen jewels. Lots of them. Tens of thousands of dollars' worth. That was bad. But it wasn't the worst of it. That first paragraph was just the opening jab. The second paragraph of Deputy Noel Almond's letter delivered the punch: mother was a person of interest in a man's disappearance.
That was the second time I fell over in my chair.
Which is exactly where I was when Dylan walked into the office—flat on my back, shoes up in the air, eyes pointed toward the ceiling, head sunk to the ears in the plush carpeting.
"Trying a new yoga position, Dix?"
My gaze shifted from the ceiling to Dylan's grinning face.
"No," I said. "I'm trying to figure out just what we should pack for Florida."
I accepted a hand up from Dylan, righted my chair, and handed him the faxed pages I still clutched. And watched his laughing eyes go serious.
Thus began the first time I'd ever pressed my PI skills into service for family. And not just any relative. My mother. My MOTHER!
Of course, I dubbed it the Case of the Family Jewels.
~~~~*~~~~
"What's a seven-letter word for fire-rising bird?" Mrs. Presley asked from the back seat.
"Phoenix, Mrs. P." Dylan answered, not missing a beat.
But I could have gotten that one. Not that it was a competition between Dylan and me. Much. Not that we were keeping score. Out loud.
"OE or EO for phoenix?" asked Mrs. Presley.
"OE," I shouted. That should count for something.
Dylan gave me a grinning sideways glance.
I bit down on a grin of my own.
A few months ago when we worked the Weatherby case, we'd fallen into bed together, literally. Not that we'd had sex. Well, not sex sex. Still, there'd been a little tension between us for a while after that. We were getting back to normal now, though. Well, as normal as it got when your male apprentice-slash-assistant is smart, sexy, tall and handsome, incredibly good-smelling and funny. Oh, and young. Did I mention young? All of 29.
"And a six-letter word for highest point? Fourth letter's an M."
"Climax," I shouted, half turning in the seat and oh-so-proud of myself.
"No," she said. "No, starts with an S…"
"No fair. You didn't say—"
"Summit!" Dylan didn't turn in the seat. Which was good considering he was driving at the moment. He did, however, cast me a wicked grin. "But I like your word, too."
"Try this one." The seat squeaked as Mrs. P shifted her position.
I heard the tapping of the pencil on the seat behind us. This time, I'd be ready. Dylan tightened his hands on the steering wheel beside me.
"Eight letters. Close and often passionate relationship…"
"Cybersex!"
Dylan snorted a laugh. "Could it be intimate, Mrs. P?" he said.
She looked down at the paper. "Why, yes… yes it could be intimate. Thanks, kids. I think I'm good for now."
"Anytime, Mrs. P."
For the record, I liked my answer better.
I sank back in my seat. The moment silence prevailed again, my mind drifted right back to that fateful fax from Deputy Almond that started this odyssey.
The fax had come in late yesterday afternoon, and we'd left early this morning, grabbing a drive-thru breakfast and supersizing our coffees. We'd swung by the office and picked up all the fancy new PI equipment we might need. Then we'd picked up Mrs. Jane Presley.
Of course, driving wasn't my first choice. I'd wanted to jump on the first flight. But Dylan, in that damnable voice of reason of his, had persuaded me we'd be better off driving. Mother wasn't in custody, so we didn't have to be in a hair-on-fire hurry. Plus it would give me the chance to return my mother's BMW, or Bimmer, as she called it. And as I, too, quickly learned to call it. She refused to let me drive the thing until I stopped calling it a Beemer, which apparently is reserved for BMW motorcycles.
Not that I was aching for a chance to lose the luxury ride, which had fallen into my possession the last time mother had been to Marport City. She'd hooked up with Frankie Morrell and decided to return to Florida with him, leaving me the use of the car.
At this point I should say I never liked Frankie. And I liked him even less now. Because Frankie was the one who'd gone missing—the one the police suspected Mother of… um… disappearing. (The letter hadn't said murder, but I could read between the lines.)
Anyway, Dylan had pointed out that: a) we needed our equipment, which would be easier to transport by car; b) we'd need wheels in Florida anyway; and c) we needed the think time.
He'd been right, of course.
So how'd we gather up Mrs. P? All too easily.
I'd swung by the Underhill Motel to ask if Cal or Craig—Mrs. Presley's hulking sons who helped her run the motel—could stop by the condo while I was away, just to check on things. Not that there was a cat to feed or plants to water. Cats didn't like me and only the hardiest of plants could survive my inattention. Hardy being plastic. Preferably self-dusting. But there had been a couple break-ins lately in my neighborhood. Mrs. P was all too happy to offer up her sons to watch the place. Plus I knew that Cal was still seeing Elizabeth Bee, now that she'd broken up with Craig, and I thought maybe they could use some alone time.
"Gee, I've never been to Florida, Dix," Mrs. P had said. "And I haven't had a vacation in years." She pulled a pen from her shirt pocket and a small notepad from the pocket of her skirt, and began making a list.
Leave meat pies for the boys.
Tell Cal none of that spicy pepperoni till I get back.
Pack the sunscreen.
"Well, it's going to be pretty hectic, Mrs. P and—"
She kept writing.
Get new underwear.
Pack the summer pajamas—not the footies.
"I've always wanted to go, but never got the chance. But you know, I might get there someday. Someday someone might do me a favor. You know, like I do favors for other folks. Especially friends in trouble. Not that I'd ever expect anything in return, no matter how much jeopardy I'd put myself in for their sakes."
"Okay, okay," I said. "You had me at 'jeopardy'. Would you like to come to Florida, Mrs. P?"
"Why how nice of you to ask!"
"See you at seven a.m.," I'd said, backing out of the Underhill, pushing the door open with my ass as I did.
"Make it six, Dix. I'm a morning person, you know. I'll be ready."
"Six it is, Mrs. P."
"Oh, and Dix…"
I stopped with one butt cheek out the door. "Yeah?"
"I had you at 'Gee'."
When Dylan and I had pulled in the next morning at quarter to six, Mrs. Presley was standing outside the motel, her long-faced sons at her side, red suitcase at her feet, and tasseled sombrero in hand. She had four big pillows with her, and a blanket—not a bad idea really. Mrs. P liked her comforts. She wore sunglasses that covered half her face, the very same Roberto Cavallis she'd loaned me once for a disguise. Bermuda shorts floated below her knees, and the wildest Hawaiian shirt I'd ever seen covered her top half. And in the front pocket of that shirt, tucked in a pocket protector—pencil-pen-pencil. She always wore that at the front desk of the hotel.
"Thinking of doing some work, Mrs. P?" I'd asked, nodding to the shirt pocket.
She pulled a rolled-up magazine from her armpit and waved it at me. "I love crossword puzzles, Dix. Don't you?"
Actually, I hated crossword puzzles.
Craig looked like he was going to cry as he opened the door for his mother. Cal wasn't far from snuffing back a few wet ones himself. I looked at him.
"Allergies," he said. "Damn lilacs."
"It's October, Craig." I said. "Lilacs are long gone."
"Goddamn super lilacs then… they're the worst."
The boys were 28, but still very much their mother's sons. They were a close-knit family, and in its own way, I thought that was pretty cool.
"Now, you call as soon as you get there," Craig said.
"Yeah, collect," Cal added. "And it doesn't matter how late you get in. You know we'll be waiting up for you."
She kissed them both goodbye, and we loaded up the car.
"Now if either of you two need me to navigate," she offered. "Just say so. I never sleep in a car."
"You know I'm on business, eh, Mrs. Presley?" I'd said as we started on the highway. "Dylan and I are going to be pretty busy with my mother's… er… trouble."
"Ah, Dix, we all got troubles," she said. "But don't worry, you won't even know you've brought me along."
That had been a few hundred miles and a few dozen crossword clues back.
It turned quiet in the back seat, and when I looked back, sombrero over face, head on pillow and blanket pulled up to her chin, Mrs. Presley was sound asleep.
Good. I needed some time to talk this over with Dylan.
It was still Dylan's turn at the wheel, so I put the faxed pages before me to look things over one more time. Not that I needed to look them over again. Pretty hard not to commit the words 'a person of interest in the disappearance of one Francis Morell' to memory, and the whole stealing jewels things didn't exactly escape my mind either.
But no way. No way in hell would my mother do any such thing. Okay, she wasn't a model citizen. But any trouble she'd gotten into had been 'fun trouble' and usually dealt with by a not-so-stiff warning from some cop trying to hide a smile. No one could be all that stern with Mrs. Katt Dodd, 71-year-old resident of the Wildoh Retirement Village, Complex B.
Dylan glanced over at me. "So what do you think?"
"Well, for starters, what I know is that my mother is innocent of all charges."
"And you know this because…?"
"Because she's my mother!" I snapped.
"Good. That's out of the way." Dylan nodded to affirm. "Now, you know she's innocent because…?"
With anyone else, I might have been offended. But with Dylan, not a chance. I knew his legally trained mind was doing just what it should be. Helping me build my case, helping me order my facts.
I sighed. "Well, let's look at this piece by piece, starting with the thefts. Mother's not what you'd call rich, but she's comfortable enough. The condo in Marport City, the Bimmer, the condo in Florida—she owns it all outright."
"Right, and all in use. Would she sell if she had to?"
I thought so. Didn't I? Mother owned the condo I lived in. She insisted on keeping it, wanted me to live there, and wouldn't take a cent of rent. Would she tell me if she needed me to move out so she could sell it? Dammit, Mother.
I dug my fingernails into my palm. "If she was having money trouble, she would come to me or Peaches Marie."
"You sure?"
Was I? My sister, Peaches Marie, was currently vacationing in Europe with her college professor girlfriend. She was certainly closer to Mom. They lived closer to each other and they were more alike. Peaches was just as carefree as Mother, just as irresponsible. I was the steady one. The serious one. Peaches was well-educated, with that coveted PhD in Philosophy, but I was the one doing better in business. I was the take-charge older sister. Surely if Mom was having financial problems, she'd tell me. We weren't close, but were we really so far away?
I must have drifted too long into my thoughts for when Dylan spoke again, he startled me from them.
"What did your mother do, Dix? For a living?"
I shrugged. "She was our mother. Things were different in my day." Yes, as soon as I said the words I caught myself. My day. As if he needed a reminder of the age difference between us. As if I did. I pressed on, before he could dwell on that too much. "When my mother was in her mid-twenties, she married my father, Peter Dodd. He was a musician and toured North America. So she quit her own job and followed him. Until I came along, that is. And Peaches two years later. Then we all followed him on tours when we were very young. I can remember some of it—the lights, the instruments, the other musicians. Me and Peaches running around the tables and playing under them while the band set up in empty clubs, preparing to play gigs that we would never see. But that didn't last. Dad took sick. All those smoky nightclubs finally got to him, and he had to quit touring. But music was all he knew."
"Bummer. How'd your family survive?"
"Dad knew music, and… well, music knew him. Peter Dodd was famous in the club scene in Ontario and parts of Quebec. So if he didn't have the lungs to sing the songs, he still had the mind to write them. Eventually, his work got some attention. I can remember the first time one of his songs played on the radio. Then the first time that one topped the R&B charts. And I remember the first thing Dad did was call the jewelers and order my mother a honking big diamond ring. God, she loved that diamond. Not the most practical expenditure, but Dad always said it was worth it. He was in a wheelchair then, but looked ten feet tall as he put that rock on Mother's hand. Mom saw that too. She dubbed it our lucky diamond. She said that nothing bad would ever happen to us because of that rock. She said it was magic. Things got better then. More secure. More songs on the radio. Big-name stars calling the house. It was pretty wild. Before Dad died, he'd tucked a bit away I know. Probably thinking it would last our mother a lifetime."
"But times changed," Dylan said. "Age isn't what it used to be. Lifetime isn't what it once was."
"No, but I'm sure Mother is doing fine. But even if she were having difficulties, Katt Dodd would not steal." I bit my lip. Of course she wouldn't steal. Not in a million years.
"Dix?"
"Yeah?"
"What did your mother do before she married your dad?"
I looked half hopefully at the approaching sign indicating food, gas and lodging available at the next exit. A fresh coffee sure would be nice. Of course, if we stopped, Mrs. P would wake up and restart our crossword contest. It was a long drive to Florida. Abandoning the idea of coffee, I shifted in my seat. "Mom was an entertainer, too."
"A singer?"
"Ahhh, no. But she did spend a lot of time on stage."
"Oh, you mean she was a dancer. I guess that's where you got those great get-away sticks, huh? Dancer's legs."
Okay, that shut me up. Since when had Dylan Foreman been checking out my legs? And how? I wasn't exactly a high-heels-and-miniskirt kind of girl, although there had been a few times undercover…
I cleared my throat. "No, not quite that kind of an entertainer, either. Mom was more of a… well… more of a show girl, if you know what I mean." When Dylan still looked in the dark, I continued. "She went on stage… skimpy costumes… feather boas… applauding gentlemen…"
I could practically see the wheels spinning in Dylan's mind. Just about there…
"Holy shit!" His eyes saucered wide. "She was a peeler!"
"Dylan!" I clapped a shocked hand to my chest. "That's my mother you're talking about."
"Oh, shit. I'm sorry. But you said—" He relaxed when he saw my 'gotcha' smile. "Okay, you got me. So, what was she?"
"Magician's assistant," I supplied. "And from what I've heard, a damn good one. She worked mainly with this Lazlo Von Hootzeberger fellow. I gather more than a few other magicians tried to lure her away, but she stuck it out with Lazlo. She toured with him all over Europe and North America before she met and married my father."
"Did she ever teach you and your sister any magic tricks?"
I shifted back in my seat. That was a tricky question. And I wanted to answer slowly and get this right. And I really didn't want to try to explain it again. "You have to understand my mother. She doesn't do tricks. She does magic. That's what she always told us."
"Like the Harry Potter stuff?"
"Not quite. But somewhere along the line, she convinced herself that she really had the ability to do magic and not just sleight of hand. Don't get me wrong: she's perfectly sane. But she's…"
"Fun?"
I had to smile. If I ever had the privilege of picking out business cards for Dylan Foreman, they'd read Dylan Foreman—Diplomat.
"That's a nice way to put it," I said dryly. "Mother always told us she despised tricks. But she loved the real magic in the world. We believed her as kids. And you know, I think she believed it too." I shook my head.
In the back seat, Mrs. P snorted in her sleep. (Well, it was loud and ripping so we'll go with 'snort'. I rolled down the window.)
I looked at Dylan, and unfastened my seatbelt. "Now's my chance."
"Dix, what the—"
I turned, leaned over the back of the seat and gently took the magazine from Mrs. Presley's sleep-loosened grip. I plunked myself back down in the seat beside Dylan. "Let's copy all the answers from the back for the next few puzzles." I began flipping through the pages. "That way, when she asks for a clue we can—wait a minute!"
"What?" Dylan flicked a glance at the book on my lap, then back to the road.
"These aren't crosswords." I snapped it closed. "It's a circle-a-word book. Mrs. Presley was just trying to get us to talk dirty."
From the back seat I thought I heard another sound. I turned around quickly to see a sweetly-sleeping, angelic Mrs. Presley.
Buy Family Jewels here:
Amazon US | Amazon UK | Amazon CA
Apple | B&N | Kobo | Smashwords