Guarding Suzannah, the first book in my Serve and Protect Series, is currently free! It's featured today on Free Kindle Books & Tips, an excellent site to learn about free and bargain books.This is a great time to try the series for free. If you like it you can go on the check out Books 2 and 3.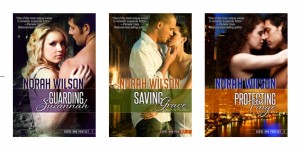 And here's a little known fact – my Montlake romantic suspense Fatal Hearts, while not strictly a part of the series, is set in the Serve and Protect world. If you've already read the series, you can revisit some of the key characters in Fatal Hearts.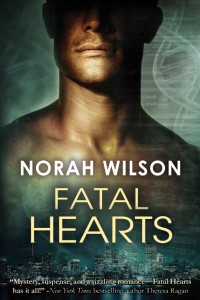 So what's the last series you discovered by getting the first book in the series free? The best series you discovered that way?
During the months of September and October, I made Book 1 in the Dix Dodd Mystery series free across all platforms which I control, for promotional purposes. Amazon eventually price-matched. During those several weeks, sales of The Case of the Flashing Fashion Queen skyrocketed and it soared to #1 on the Top 100 Free in Kindle Store list. When the price was reinstated ($0.99), the book continued to top the genre lists (Humor, Women Sleuths) and managed to hang around on the Top 100 Paid list for a bit. While the book enjoyed that visibility, sales were phenomenal. But was there any lasting impact?
Yes and no.
As you will see from the table below, by far the biggest impact was on sales of Book 2 in the Dix Dodd Mystery series. Family Jewels continues to sell very briskly at its full price of $2.99 (500 units per month, compared to pre-sale volumes of 50 units per month).
However, there was virtually no transfer of velocity to my other books. This is by no means a surprise, since the Dix Dodd books (humorous mysteries co-written with Heather Doherty under the pseudonym N.L. Wilson) are so radically different from the romantic suspense and paranormal romance I write, and the YA that Heather and I write together.
As it a success? Absolutely! Fashion Queen now has 35 reviews with an average of 4.2 stars. And it created a much wider audience for subsequent books.