It's happened before. I wake up to find my little bungalow occupied by 4-6 strangers. My 23-year-old daughter is a big music fan and supporter of local live music. Several years ago, she used to be active promoting all-age shows in our city. Back then, we found ourselves hosting touring bands with fair regularity. As  she's gotten older, she's moved away from the all-ages shows, but still supports the  music scene. Last night she supported it by inviting two bands home.
Of course, my bungalow is so tiny, it would only accommodate one band (A Sight for Sewn Eyes). The other band (Exalt) slept in their big new van parked outside my house.
This is what the influx of that many extra adults in a house looks like: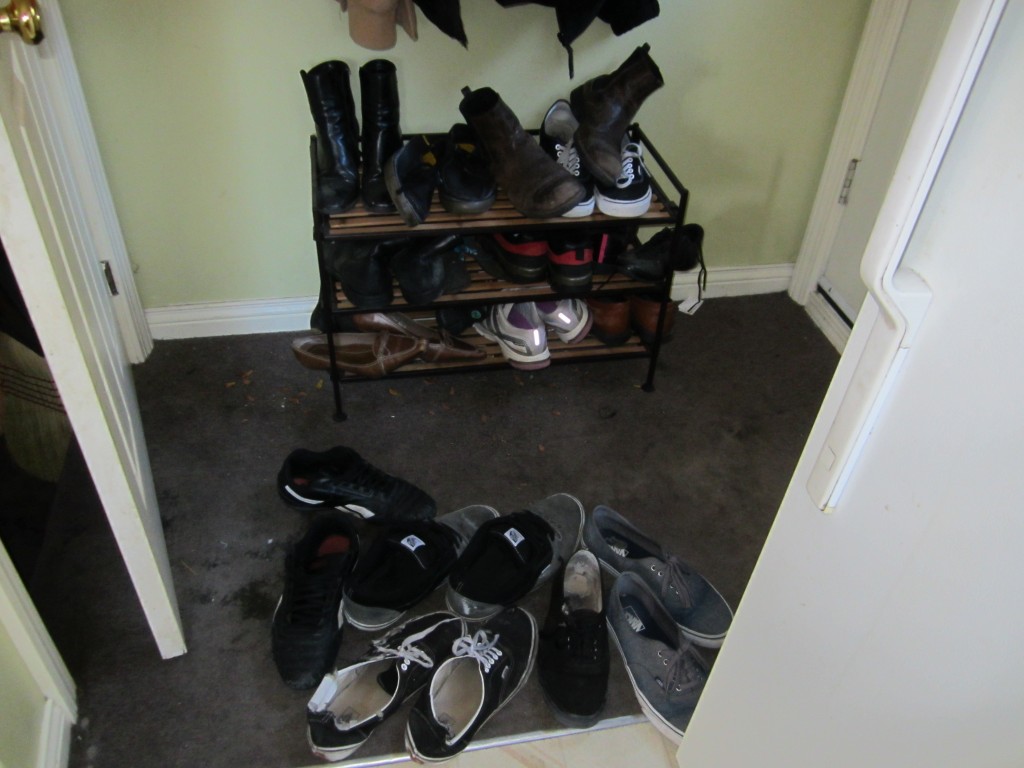 So guess what I did this morning? Cooked. Two pots of coffee, a jug of OJ, 20 eggs (scrambled), a pound of bacon, some veggie bacon for the vegetarian (and my vegan daughter), and a loaf of bread. I wish I'd taken a picture of the ten of them in my tiny TV room watching spoofs of music videos and howling with laughter. It was actually nice having them. Brought back memories. And as a bonus, they carted away the remains of my Halloween candy so I won't have to eat it. (Yes!)
I did take this picture of them just before they left. Well, most of them. One guy is missing (he's sleeping in the van). My dog Chloe loves house guests, especially when they throw the Frisbee for her in the back yard. She's in the picture too, getting a hug. And now she's sleeping as soundly as dirt. The pretty blonde wearing the Cancer Bats t-shirt? That's my daughter Lindsay. 🙂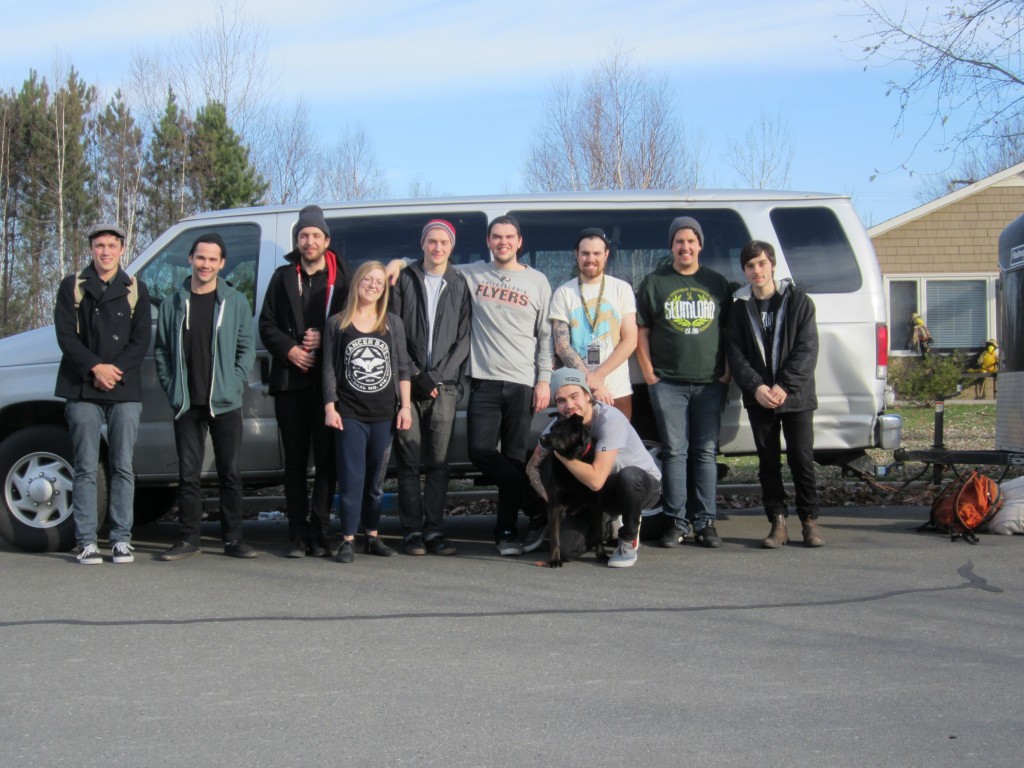 Safe travels, guys.