I have to confess I am not a basketball fan, so that's not what my March Madness blog is about. What I am is stuck up here in the Great White North where March Madness has totally different connotations. For me, March signifies that winter's back has been broken. Oh, it'll probably take one or two more swipes at us before the vernal equinox on March 20—St. Patrick's Day snow storm, anyone?—but we're almost there!
For the second year in a row, I am preparing to take a two-week April holiday in the Caribbean.  As I prepare to slough off the winter clothes in favor of beachwear, the "madness" part of March takes over. Must lose weight! Must try to tone up a little bit! Must start using that artificial tanner so I don't gleam fish-belly white under my 30 SPF sunscreen!
Then there's the search for just the right books to read on holiday. I probably have 400 books on my Kindle that I have yet to read, but I'll need to acquire that special one or maybe two titles that I've been dying to read but somehow summoned enough discipline not to buy and devour.
What about you? What does "March Madness" mean for you? Is it all about the basketball? Is it about indulging in something just for you while your spouse is absorbed with basketball? Something else? Please tell me in the comment section below, and your name will be entered in a draw to win one of two prizes:
$10 gift certificate from the online bookstore of your choice (e.g., Amazon, B&N, iTunes);
Your choice of either Guarding Suzannah (the first book in my Serve and Protect romantic suspense series) or The Merzetti Effect (the first book in my Vampire Romance series), in the electronic version of your choice.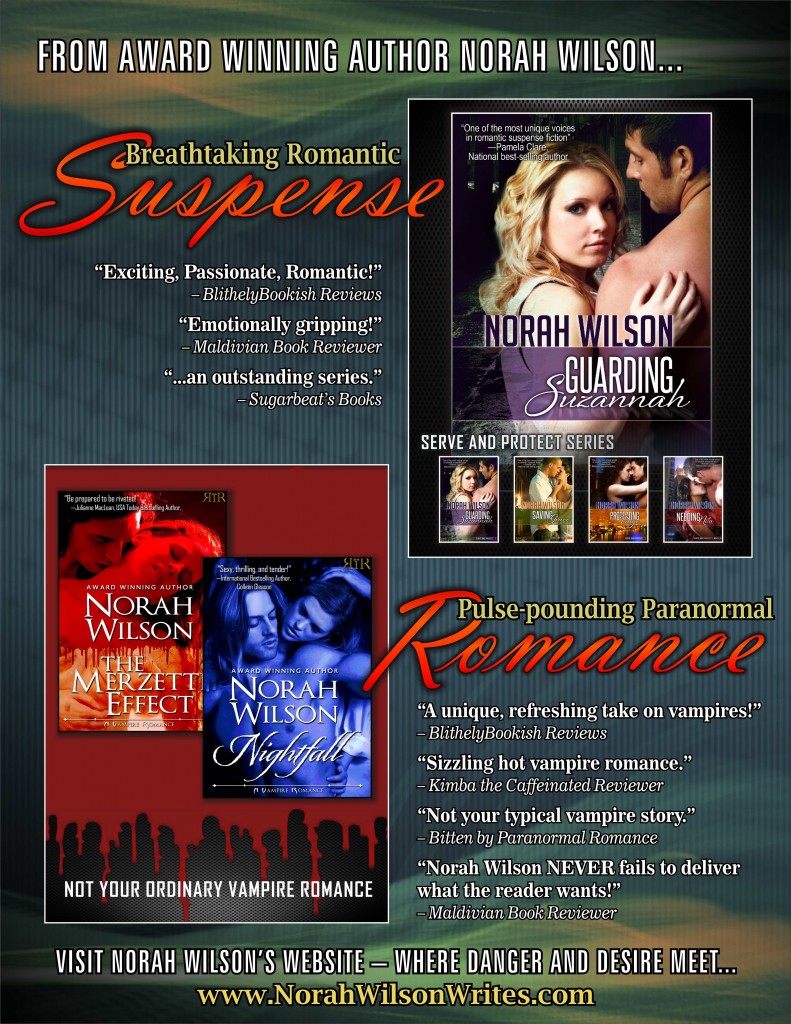 Thanks for stopping by. When you've commented to enter my draw, please make your way back to the Linky List on the March Madness Hop host site to keep hopping, and also to enter the fabulous grand prizes.
Good luck to you!
13 Responses to "My own brand of March Madness"