Posts Tagged 'Red Pencil Thursday'
My guest today is the absolutely fascinating Mia Marlowe. An award-winning author who writes wonderful historical romances for multiple publishing houses, Mia is also a classically trained soprano who won the District Metropolitan Opera Auditions and has shared a stage with Placido Domingo! If that's not fascinating, I don't know what is! I have long been a fan not only of her books, but of her character. I admire Mia so much for giving back to the writing community. One way she does that is with her "Red Pencil Thursdays" on her blog. She has used the feature to  to provide fresh perspective to  many an author who volunteered to have a  piece of writing critiqued. As she describes it, it is a chance for the author to think in new directions about their work in progress, as well as to give readers a peek behind the curtain into some writerly issues. And at the end of the day, an author who helps other authors is my kind of author. 🙂
With that introduction, I'll hand you over to Mia.
MIA MARLOWE:  Thanks for having me here on Workspace Wednesday, Norah. What a fun idea! However, I don't have a fancy office to show off. You see, I'm a condo dweller here in New England. While that makes for pleasant times during the winter when we don't have to shovel and glorious springs and summers enjoying the lush landscaping around our building without pulling a single weed, it also means "itty, bitty living spaces."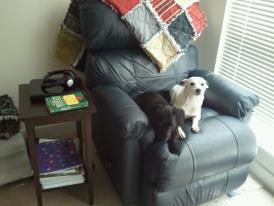 My workspace is a recliner. It sits in a corner of my bedroom. As you can see from this photo, I have writing buddies. Mack and Harry love to snuggle, one on either side of me serving as furry armrests, while I type away on my laptop. For active little dogs, they demonstrate a remarkable ability to lie perfectly still while the keys are clicking. They also give me an excuse to knock off every now and then and take a walk around the park outside our building.  Sometimes, I do my best dialogue writing in my head while Harry and Mack are making the world safe from squirrels.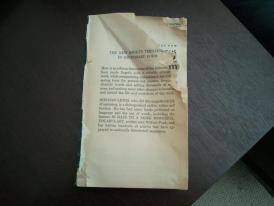 Of course, having pets means wear and tear. One recent casualty in the Harry vs Anything Chewable War was my beloved thesaurus. My friend Marcy says he chews books because he associates them with me and wants to feel closer to me.  By that reasoning, he also wants to be closer to the wood worker who shaped the spindles in my dining room chairs. Fortunately, Harry seems to be outgrowing the chewy phase.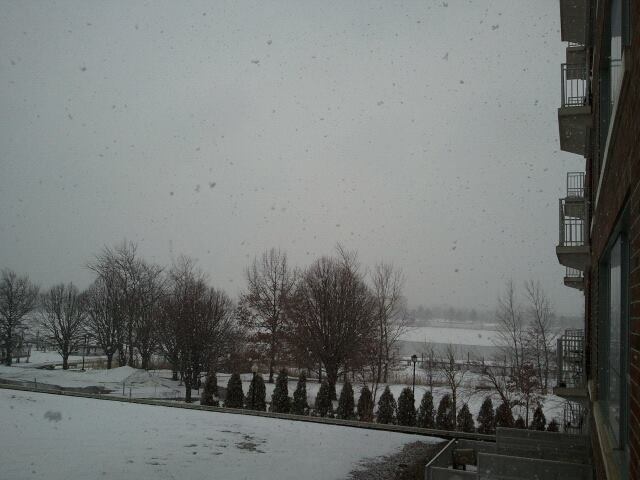 One of the best things about my writing space is the view from my window. We are situated on the Mystic River (which you can see here in semi-frozen glory). There are flocks of swans and Canada geese that eye each other warily from across the open water, like rival gangs marking out their turf. In summer, the river is alive with boat traffic and early morning scullers. When I get stuck on a scene, a few minutes of river gazing helps me center myself and dive back into my story.
Thanks for letting me share a bit of my life with your readers, Norah. In closing, I'd like to ask your readers what sort of view they have from their home? Is there anything there that comforts or inspires you? Leave a comment and you'll be entered in the random drawing for a Kindle version of my newest release, Stroke of Genius. I'll also be giving away an advance reading copy of One Night with a Rake (coming June 4, 2013) to a second lucky winner. 
CAN AN ARTISTIC GENIUS . . .

Crispin Hawke, a brilliant sculptor, is revered by the ton. His works are celebrated in every fashionable parlor. And tales of his fiery bed skills whispered behind every fashionable fan.

TRANSFORM AN AWKWARD HEIRESS . . .

Grace Makepeace is determined to wed a titled lord, but her Bostonian bluntness leaves much to be desired among the well-heeled London crowd. So to gain their acceptance, she commissions the incomparable Crispin Hawke—and asks for love lessons on the side.

INTO THE MOST SOUGHT-AFTER ORIGINAL . . .

Crispin agrees to school Grace in flirting and the delights of the flesh. But when she catches the eye of a marquess, he realizes he's done his job a little too well. And suddenly he knows Grace is the one masterpiece he cannot bear to be parted from.

WITHOUT FALLING FOR HER HIMSELF?

Claim your Genius today!
__________________________
Mia loves to connect with readers! Find her at her lively blog at http://www.miamarlowe.com, on Twitter http://twitter.com/Mia_Marlowe, and Facebook http://facebook.com/MiaMarloweFanPage .
Thank you, Mia! I'm marveling at your tiny writing space! Mainly because I would have expected someone with your limitless imagination and boundless enthusiasm would need more room to … I don't know … sprawl. That's why I love doing this feature. I'm so often surprised!
Okay, folks, it's comment time. Tell us about your favorite view from a room in your house, and what it means to you or how it inspires you.